EaseUs Partition Master v10.5 All Edition Keys (Latest)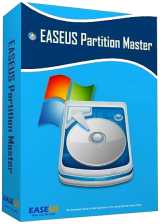 Ease Us Partition Master
EaseUS Partition Master  is an All In One disk partition management tool brought together with three main functions including: Partition Manager, Disk & Partition Copy Wizard and Partition Recovery Wizard.It allows you to extend partition (especially for system drive), manage disk space easily, settle low disk space problem on MBR and GUID partition table (GPT) disk.EaseUS Partition Master is a full-featured disk utility that is powerful enough to actually be useful.
Features
Resize Or Move partition.
Extend system drive.
Copy disk & partition.
Merge partition.
Split partition.
Redistribute free space.
Convert dynamic disk
Recover partition
How To Use?
Download and Install the latest Trial version.
Close Ease Us Partition Master from System Tray.-Important
Download, Extract and Open Keys Pack.rar
Select Desired key registry and Open/Install it as Administrator.
Enjoy!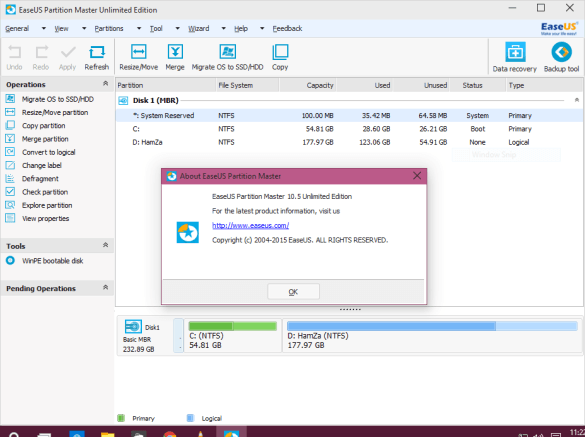 Important
Close Ease Us Partition Master from System Tray or the patch will not work.
Don't Update the application, Manually download and install the latest version and use the patch again if needed.
Works with the latest version 10.5
Trial is same for all editions and Patch will indicate that which edition you want.