Dragon Quest Monsters Joker 3 – ENG Patched (3DS)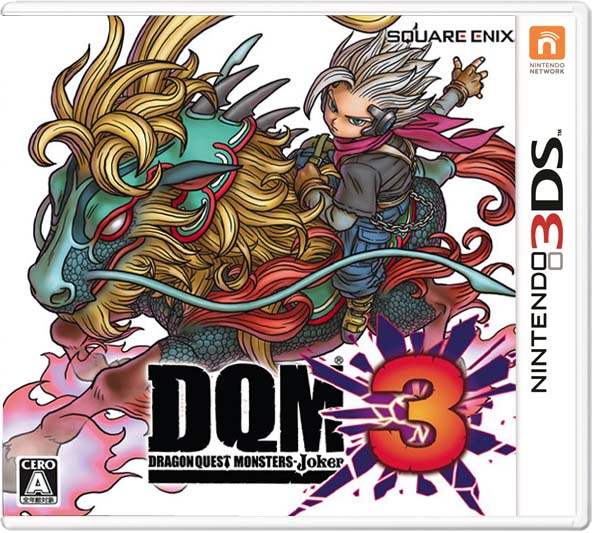 The "Ride system" has a big effect on movement and battling and it expands the width of the game even more. It is interesting to train monsters and make them more powerful by Synthesizing, but this title isn't just about strong monsters, as creating monsters that are suitable for riding also adds the fun. Dragon Quest Monsters Joker 3 It is nice that you can change the color of a monster in "Color Fusion" as well. It's also good that connective play is supported extensively, with things like VS and ranked battles or coin exchange. It is as fun as ever to make monster friends by scouting and Synthesizing, and you can get into a trance-like state. Repeating Synthesizing while trying to create stronger monsters takes a lot of work, but it is rewarding. It is good that dividing monsters into genders has been removed, so you can easily perform Synthesizing. Mounting monsters in "Ride" expands the scope of movement and increases the sense of adventure on the field.The aged systems have a high degree of perfection, collecting and strengthening monsters is as interesting as always and you can jump into the new adventure with a peace of mind. Dragon Quest Monsters Joker 3 On the other hand, when that is combined with things like recycled music, it also feels somewhat getting stuck in a rut. The new element "Ride system" looks nice in addition to having well done action puzzle-like gameplay. Every time when you arrive at a new land, it is fun to both scout monsters while leaving out nothing and manage current powers in order to directly progress in the story. The balance of the game is charming. Moving on the field with Monster Ride stimulates a lot of sense of adventure and childishness. Conventions of an orthodox RPG are simplified as well as possible, so it's nice that you can also play lightheartedly with an action game like feel.
Release Date : March 24, 2016
Genre : RPG
Publisher : Tose
Developer : Square Enix Holdings
Region : JAP english Translated
Platform(s) : Nintendo 3DS
Mode(s) : Single-player/Multiplayer
Region Free Patch : Yes
File Type : 3DS
Rom Size : 1 GB
Rar Size : 887 MB
Rar Password : madloader.com
You Can Also Download : Dragon Quest Monsters Joker 3 .CIA Version
Download
N.B: Please Comment us below or in Request if any File link is broken or missing.We Will Try To fixd & Reupload Download Link ASAP.