Corpse Party (3DS)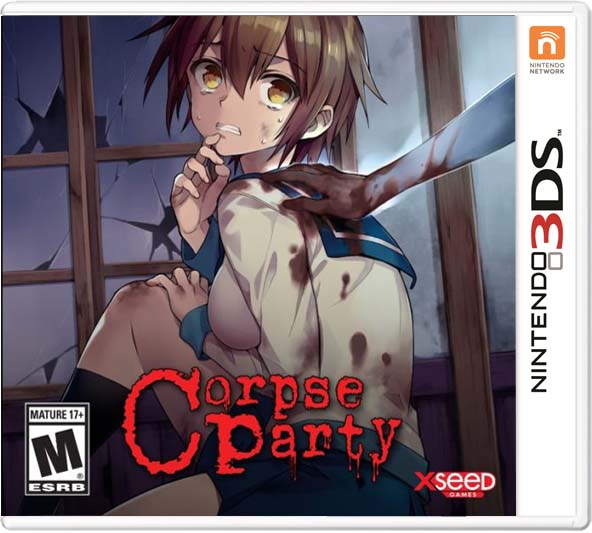 A unique twist on horror action and a cult favorite in its native Japan when it was released, Corpse Party promises to deliver a tense and bone-chilling experience for all who dare step foot into situations they may not be prepared to survive.Corpse Party is an adventure game that uses hand-drawn 2D sprite and tile art to tell the story of a group of Kisaragi Academy High School students who are trapped in a haunted elementary school filled with the decaying corpses and tormented souls of countless children who'd mysteriously vanished from the Japanese countryside years, months or sometimes only days prior. Desperately trying to escape and survive, players will experience unnatural, unnerving and decidedly uncensored horrors through the eyes – and ears — of these frightened teenaged victims. Detailed 2D sprite animations and art stills show the bloody and unsettling fates that await those who enter, and full Japanese-language voice-acting combines with 3D audio support to create a simulated surround sound experience when playing with headphones, offering players a delightfully uncomfortable level of immersion.Remastered from the 2011 PSP game, the Nintendo 3DS rendition of Corpse Party features redrawn, high-resolution character sprites, newly arranged music tracks, and 3D art stills, as well as four new Extra Chapters exclusive to this version that provide insight into lesser-shown characters and plot elements previously left unexplained.
Release Date : October 25, 2016
Genre : Adventure
Publisher : Xseed Games
Developer : Team GrisGris
Region : USA
IGN Rating : 7.3 (Good)
Platform(s) : Nintendo 3DS
Mode(s) : Single-player
File Type : 3DS
Rom Size : 1 GB
Rar Size : 884 MB
Rar Password : madloader.com
You Can Also Download : Corpse Party .CIA Version
Password : madloader.com
N.B: Please Comment us below or in Request if any File link is broken or missing.We Will Try To fixd & Reupload Download Link ASAP.