How To Download From Mega With Downloader (Updated)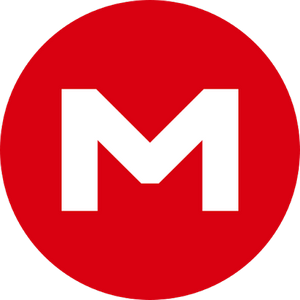 Mega.co.nz
Mega -the long-anticipated file sharing and cloud storage site from Kim Dotcom. Mega is focused on end-to-end encryption. This means that files are encrypted both on upload and on download.
With Mega, things are a bit different. While users can share specific files to other Mega users or via email, the URL to a file doesn't contain a file name; instead, a cryptographic key is appended to the URL. Without this key, you can't access the file. Once decrypted by the server, a user has the option to download the linked file.
I Know Lots of People Download From Mega, We Also Use It Here on Madloader, When People Try to Download a File From Mega They Face Problems or Dont Like to Download Files With Browsers. Coz
Disadvantages of current Mega Download System
You can't resume the download if your internet connection is lost.
you can't reach your full download speed.
you have to download a complete file in one go.
Solutions 1
Today I Will Show You How To Download Mega Files With Downloader
1. First Download MEGA Link Downloader From Here, Thanks To Shinchiro For This Amazing Software
2. After Download  & Install Open This Software, From Menu Bar Click Settings, Set Your Download Folder Location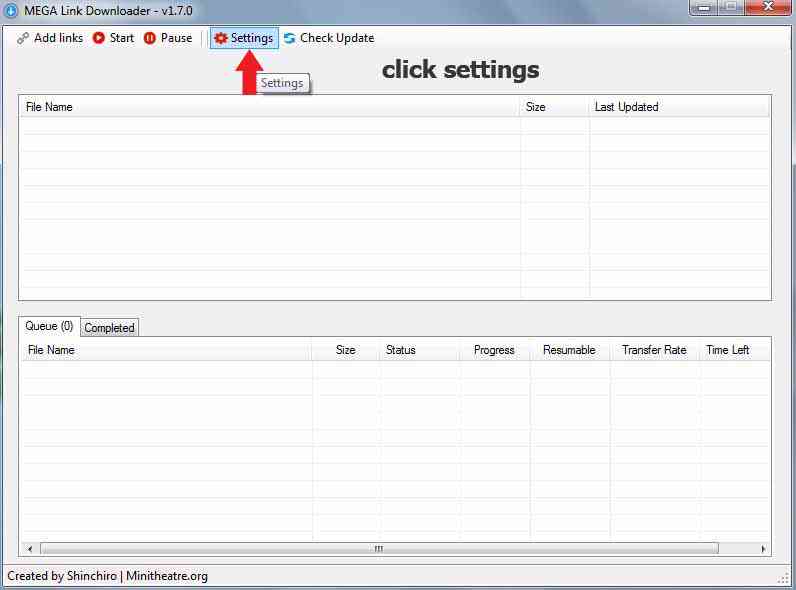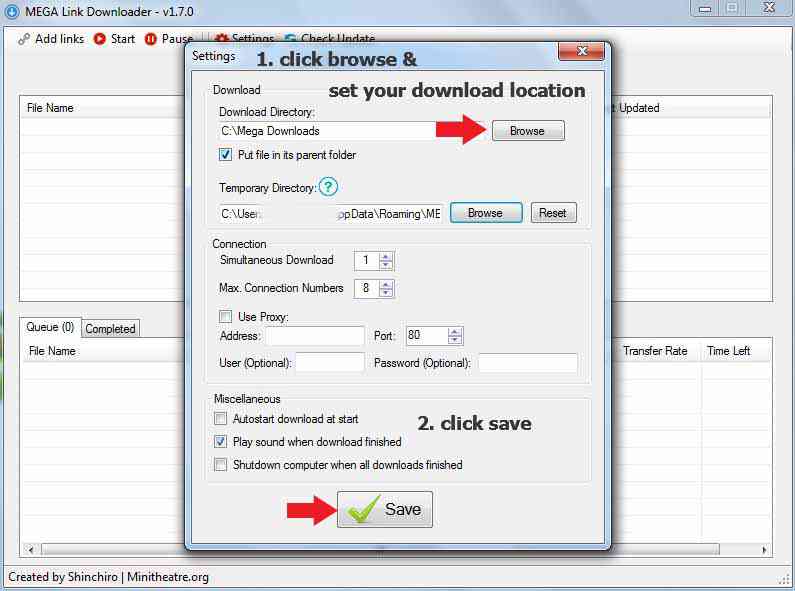 3. Now Copy Mega Download Link From Web Browser, Downloader Will Catch The Link Automatically


4. Click on Add Button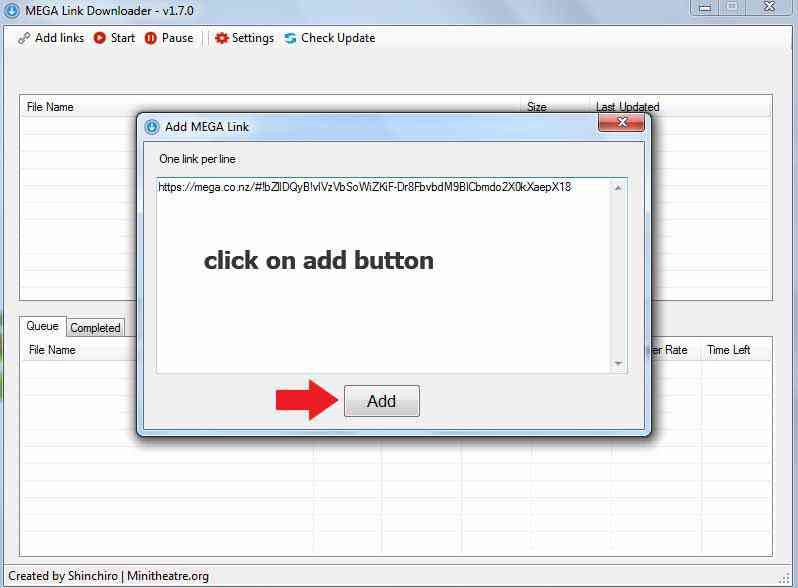 5. Wait Few Seconds & Let Downloader Process Your Links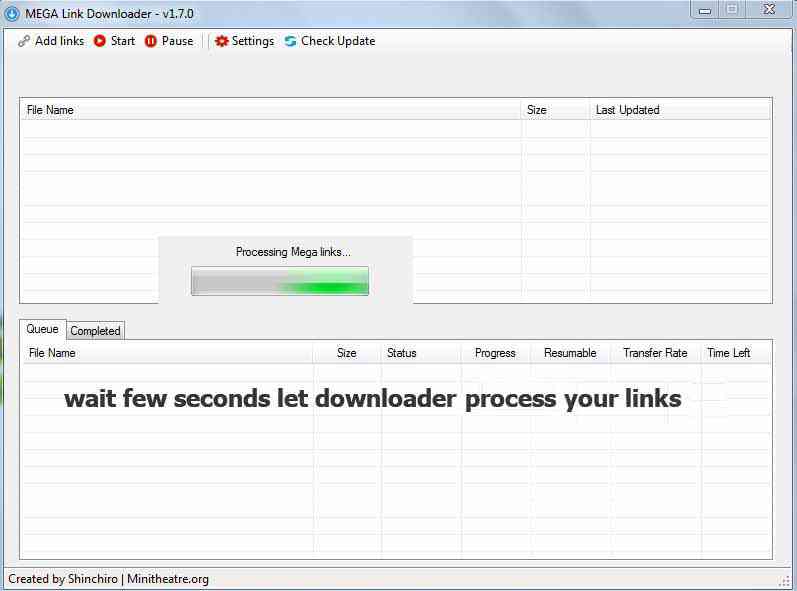 6. After Add The File Check The Box Which Will Add the File to Downloader Queue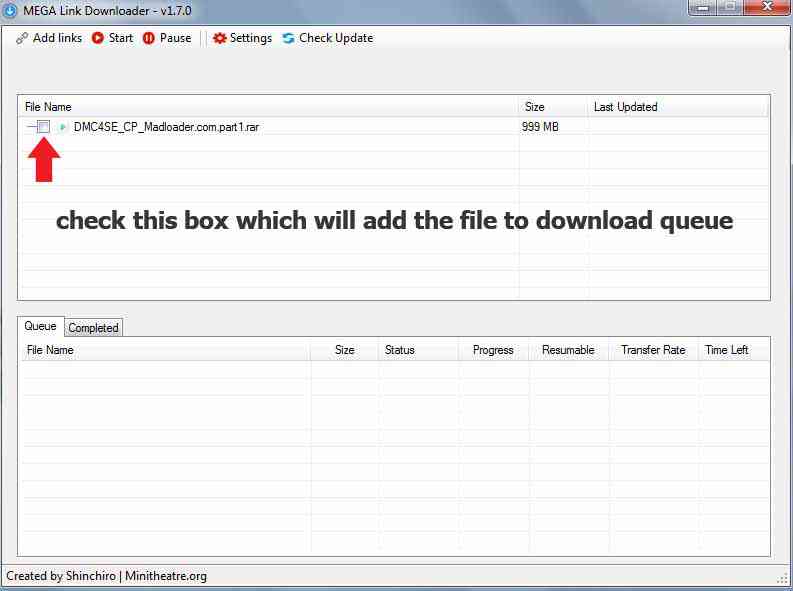 7. Now Click Start From Menu Bar For Download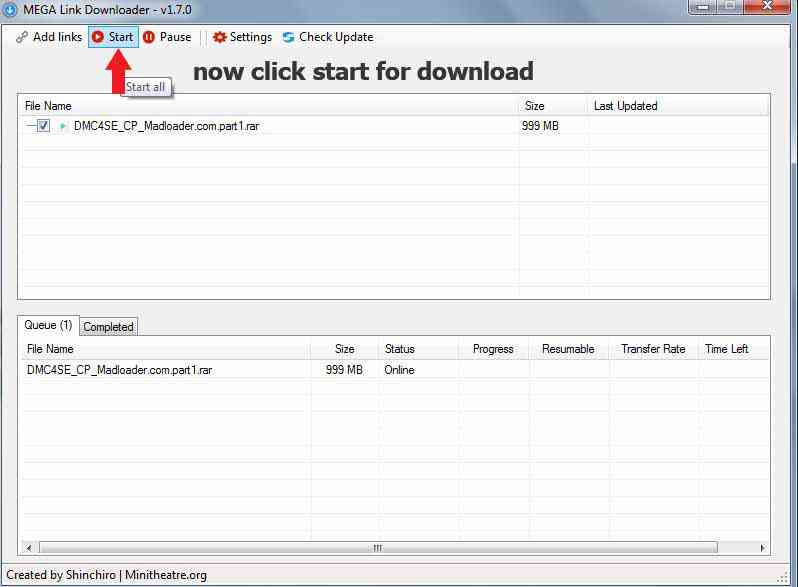 8. You Can Also Use Right Click on Queue Files to Start & Stop Downloads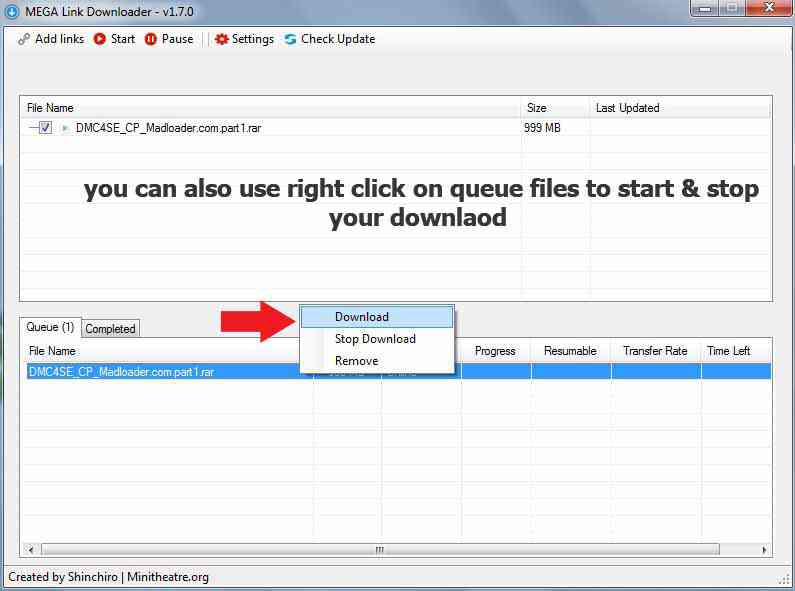 9. Watch The Gif Image Below For Steps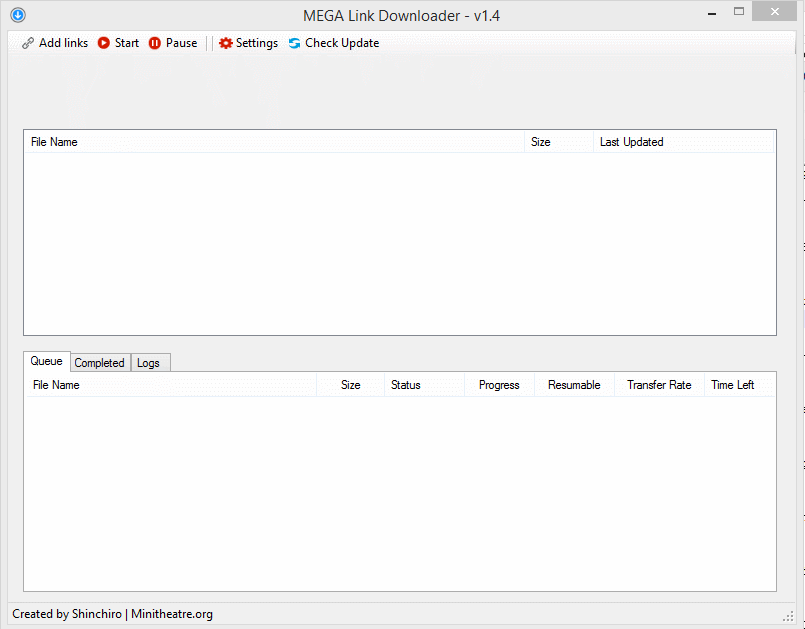 Enjoy Downloading With Mega Link Downloader
Solutions 2
1.You Can Also Use The Official Application MegaSync, But You Need a Mega Account to Use It, Just Open A Account on Mega, Login to Your Account Then Check The Picture Below

2. Download & Install it, Now Login With Your Mega Mail ID & Password, Then Check The Picture Below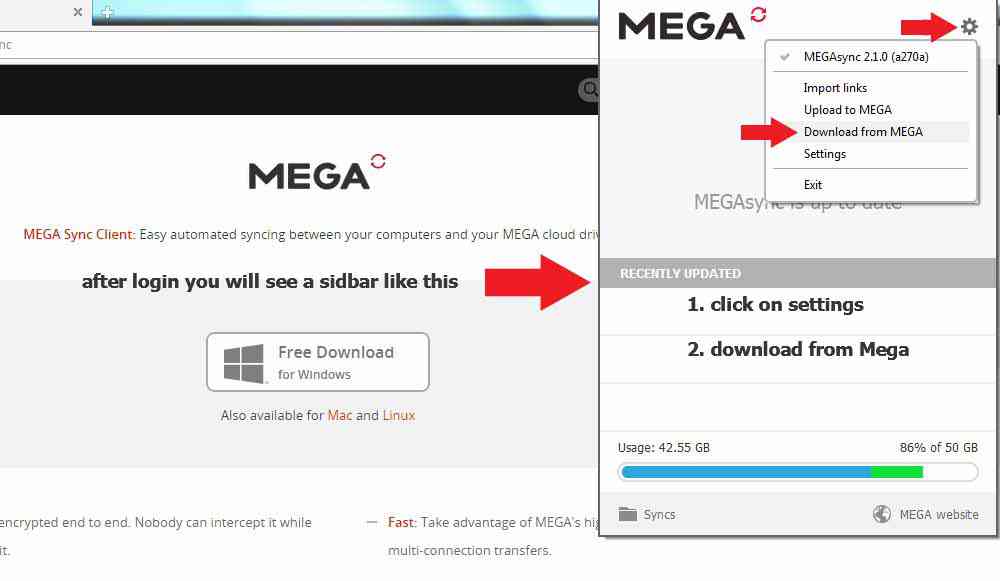 3. Now Select Your File From Cloud Drive Then Click Ok To Start Download  (Loot at the Picture Below)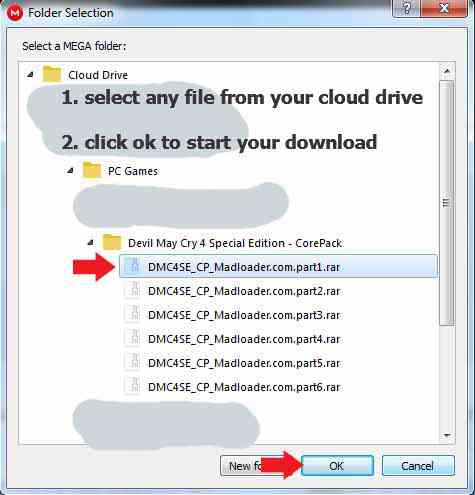 4. You Can Get Any Files From Any Mega Links To Your Mega Cloud Drive (Look At The Picture Below)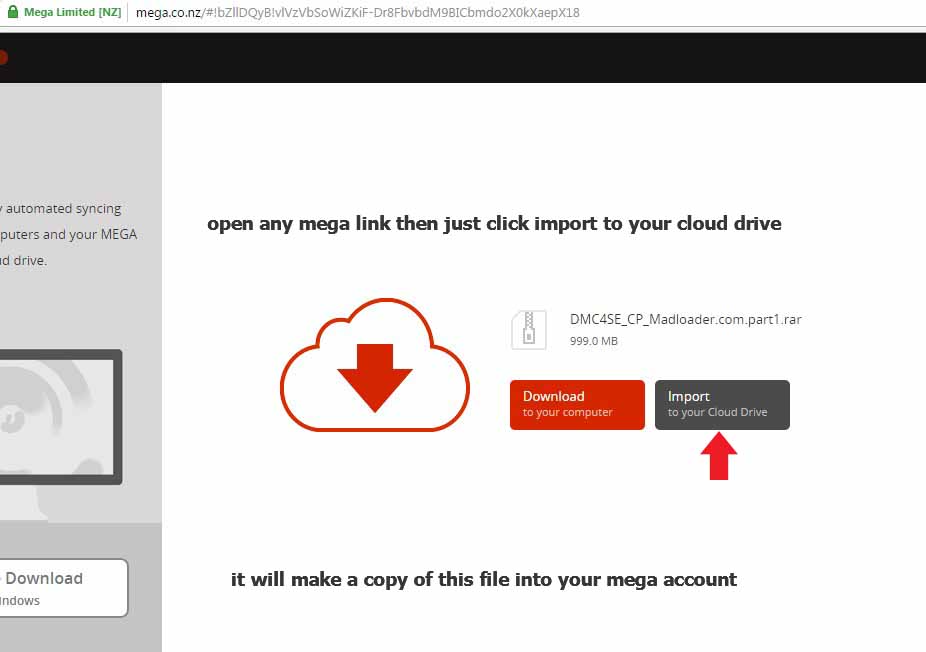 Now You Can Download Any Imported File From Your Mega Account With Mega Link Downloader or MegaSync Client Any Time Any Where.
I Recommend Mega Link Downloader, Be Cause  You Don't Need Any Mega Account To Use This Software.
Just Comment Below if You Need Any More Help, Happy Downloading