Gateway Ultra v3.2.2 Public Beta Released.Support Emunand latest 9.8.

Here comes another update from Gateway Team.Today Gateway Team released v3.2.2 firmware update for their flashcart. This update makes updating EmuNAND to latest 9.8.0-25 firmware possible. Unfortunately it is only for Old 3DS.Just following the release of 9.8.0-25 firmware for 3DS, Gateway was hasty to update their flashcart to support 9.8 firmware on EmuNAND. Without this update, 9.8 EmuNAND has compatibility problems like missing multi-rom menu etc. This flashcart firmware update only affects EmuNAND, so no other new features.
If you don't have a flashcart and still want 9.8 EmuNAND, RxTools can cover you. It has perfect support for 9.8 firmware. Again only on Old 3DS.Unfortunately right now there is no way to have an EmuNAND above 9.5 for New 3DS. Hope it will be possible in the future.Also keep in mind that Gateway works up to 9.2 firmware on your 3DS SysNAND, there is still no workaround for higher firmwares.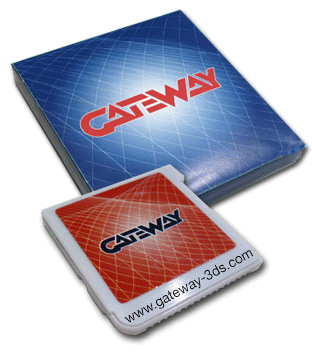 Gateway 3DS Official Briefing
Today we present GATEWAY ULTRA 3.2.2!This is just a quick update for Old 3DS Emunand, bringing support for the latest 9.8 system firmware.
We're still very busy with many interesting things, more to come soon!
And as always, ENJOY!
SOURCE and DOWNLOAD at Gateway site.