Gateway 3.2.1 Ultra,Blue Card Gateway Installer support for New 3DS

Here comes another update from Gateway Team. Main new features are Blue Card Gateway Installer support for New 3DS and the ability to boot sysNAND from SD cards with an installed emuNAND.
This update includes features mainly aiding the last big 3.2 update which brought DS profile exploit to New 3DS. The updated Blue Card GW_INSTALLER.nds file works on any DS flashcart which supports your New 3DS like the Supercard DSTWO etc. If the only DS flashcart you own is Gateway's blue card and you want to use it for DS profile exploit, you have to install a bluecardfix cia file to your sysNAND. It makes blue card compatible with your New 3DS. You might also know it as flashcardtimewarp which was released by 3DS devs some time ago.Second big feature is booting sysNAND from SD card with an installed emuNAND. Before this update, there was no way to use Gateway on sysNAND if there was an emuNAND partition on your SD card. Now, you can hold B in the Gateway menu while choosing Gateway mode to boot into sysNAND even if you have an emuNAND partition on your SD card. Thanks to this feature, now you don't have to unscrew the backplate of your New 3DS to take the emuNAND SD card out and put a new one in everytime you want to install stuff to sysNAND. After saying that, do not install untrusted cia files to your sysNAND as they can cause a brick.Being a user of DS Profile exploit, i can say it is better than the Cubic Ninja exploit. I haven't tried Zelda OoT exploit but i don't think any exploit can beat DS Profile MSET exploit for speed. Though i would advise reading the needed steps for installing DS Profile exploit at least 2 times and checking the validity of the cia files to avoid bricks in the process.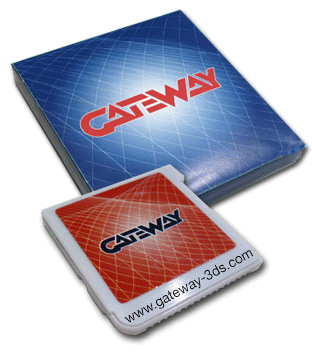 Gateway 3DS Official Briefing
And we're back with another quick update!
So what's new this time:
– Updated Blue Card GW_INSTALLER.nds with New 3DS support
– Added option to boot into SYSNAND mode directly even with EMUNAND on SD card
We received plenty of feedback regarding our previous firmware release and we heard you!
In our last release we realised there was no easy way to boot into SYSNAND mode, so we got you covered now!
From now on, while in the Gateway menu with the boot icons visible, simply hold B while booting into Gateway mode or Classic mode!
You will then be asked to confirm booting into SYSNAND mode by pressing X.
We also added the New 3DS support to the Blue Card GW_INSTALLER.nds, so you have another alternative to reinstalling NVRAM other than from our Gateway menu
SOURCE and  DOWNLOAD at Gateway site.