Alien Rage – Pc Game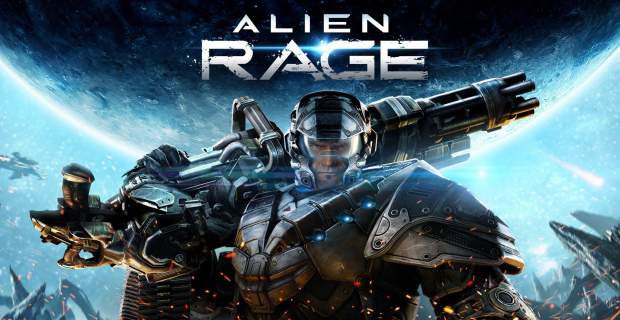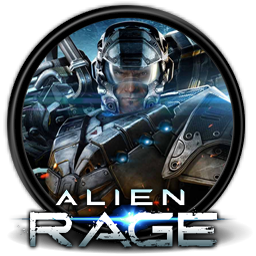 Unleash a fury of powerful weapons as you blast your way through armies of Alien forces hell-bent on taking you down! Battle through 14 intense levels and prepare to face a barrage of beastly-sized bosses that will test your every skill. Each of your 10 weapons comes with two firing modes and you'll need all of them! Battle hardened Alien forces will attack you from every direction using various flanking and attack moves. Built with powerful up-to-date graphics technology, awesome physics, destructible environments… experience a truly intense, oldschool styled shooter game!
Gameplay:
Alien Rage is a first-person shooter, in which players fight through several linear levels, killing a variety of aliens. At the end of every few levels, players fight a larger alien in a boss fight. Players score points by killing a large number of aliens in a short period of time, or by killing them in special ways, such as by using explosions or shooting them in the head. These points can be used to upgrade the player character, for example by boosting his resistance to damage or by increasing the amount of ammunition that he is able to carry. Players are able to carry two weapons at a time, and also have a pistol with unlimited ammunition. The player character can use both human- and alien-manufactured weapons in the game, and alien weapons use a cool-down period instead of having to reload. Weapons in the game include assault rifles, sniper rifles, shotguns, rocket launchers, and miniguns. The game is intentionally difficult; its easiest difficulty level is called "challenging", and the next easiest difficulty level is called "hard".





General Info:
Year of release : 2013
Genre : Action (First Person Shooter)
Developer : CI Games
Publisher : CI Games
Language : English + Multi8
System Requirements
Minimum:
OS: Windows XP/Vista/Win 7/Win 8
Processor: Intel Dual Core 2,6 GHz or equivalent AMD
Memory: 2 GB RAM
Graphics: GeForce 8800 GT
DirectX: Version 9.0c
Network: Broadband Internet connection
Recommended:
OS:
Windows XP/Vista/Win 7/Win 8
Processor:
Core 2 Quad 2 GHz or equivalent AMD
Memory:
4 GB RAM
Graphics: GeForce GTX 460
DirectX: Version 9.0c
Network: Broadband Internet connection
How To Install:
Extract Rar Files
Run Setup.exe, Install The Game
Copy The Crack To Installed Directory
Then Play