Fire Emblem Fates Birthright (3ds)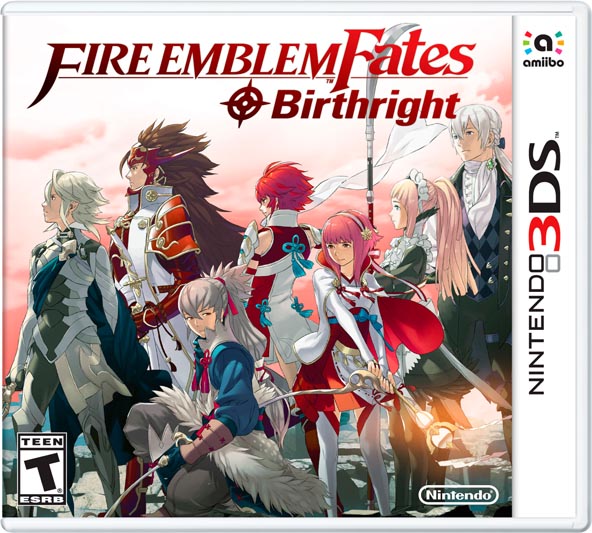 Fire Emblem Fates Birthright Developed by the same team that created Fire Emblem Awakening, the new adventure adds challenges never before seen in the series and asks players to make decisions that will affect the game's world in new ways. For the first time in the series, players take on the role of the main character and command an army, while struggling to decide which path to follow: helping blood relatives or the family that raised him or her.Fire Emblem Fates is available in two separate chapters Fire Emblem Fates Birthright and Conquest. Each version of the game offers a different path to play, posing to players an unprecedented choice: fight an opposing force or join the other side and try to make changes from within.Fire Emblem Fates Birthright and Conquest Two kingdoms at war – the peace-loving Hoshido and the glory-seeking Nohr. It is up to the player to decide which side to fight for. As the prince/princess of Hoshido, who was raised by Nohr royal family, you will be torn between two families you love. Whichever path you take, you will face different types of challenges.
Release Date : February 19, 2016
Genre : Turn-Based Strategy
Publisher : Nintendo
Developer : Intelligent Systems
IGN Rating : 9.4 (Amazing)
Region : USA
Platform(s) : Nintendo 3DS
Mode(s) : Single-player/Multiplayer
File Type : 3DS
Rom Size : 2 GB
Rar Size : 1.56 GB
Rar Password : madloader.com
Gameplay
Download
N.B: Please Comment us below or in Request if any File link is broken or missing.We Will Try To fixd & Reupload Download Link ASAP.