Resident Evil: Revelations (3DS CIA)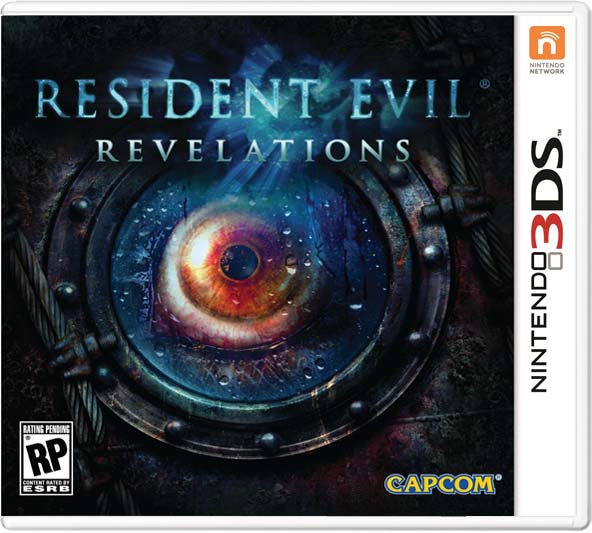 Revealing a brand new storyline in this horror franchise, Resident Evil: Revelations has players investigating a deadly threat on board a stranded cruise liner in the Mediterranean. You will need to fight for survival while exploring the dark and claustrophobic environments both at sea and as the action moves to dry land.Taking place in 2005, between the events of Resident Evil 4 and Resident Evil 5, the action centers on BSAA member Jill Valentine and introduces her new partner Parker Luciani. They have been sent to search for Chris Redfield, whose last known GPS data positions him as being on the ship. Far from being empty, danger lurks around every corner as Jill and Parker explore the confined space of the ship and must face a menacing new enemy that emerges from the darkness.Resident Evil: Revelations, known as Biohazard Revelations.is a survival horror video game developed by Capcom and originally released for the Nintendo 3DS handheld game console in early 2012. The game is part of the Resident Evil video game series and takes place between the events of Resident Evil 4 and Resident Evil 5. The story of the game follows series protagonists Jill Valentine and Chris Redfield as they try to stop a bioterrorist organization from infecting the Earth's oceans with a virus.Resident Evil: Revelations emphasizes survival evasion, and exploration over fast-paced combat by providing the player with limited ammunition, health, and movement speed. It was designed to bring back the content and horror of the series' roots, while at the same time trying to modernize the gameplay. Resident Evil: Revelations was also the first game to support the Nintendo 3DS Circle Pad Pro outside Japan. The game was a moderate commercial success and received generally positive reviews from video game critics, who praised its graphics, sound effects, and horror setting. A high definition version of the game was released for Microsoft Windows PlayStation 3 Wii U and Xbox 360 in 2013. A follow-up to the game, Resident Evil: Revelations 2 was released in 2015.

Release Date : February 7, 2012
Genre : Action
Publisher : Capcom
Developer : Capcom
Region : USA
Platform(s) : Nintendo 3DS
Mode(s) : Single-player
Rom Size : 4 GB
Rar Size : 3.17 GB
Rar Password : madloader.com
You Can Also Download : Resident Evil: Revelations .3DS Version
Download
Rar Password : madloader.com
N.B: Please Comment us below or in Request if any File link is broken or missing.We Will Try To fixd & Reupload Download Link ASAP.