Pokemon Alpha Sapphire (Decrypted 3DS)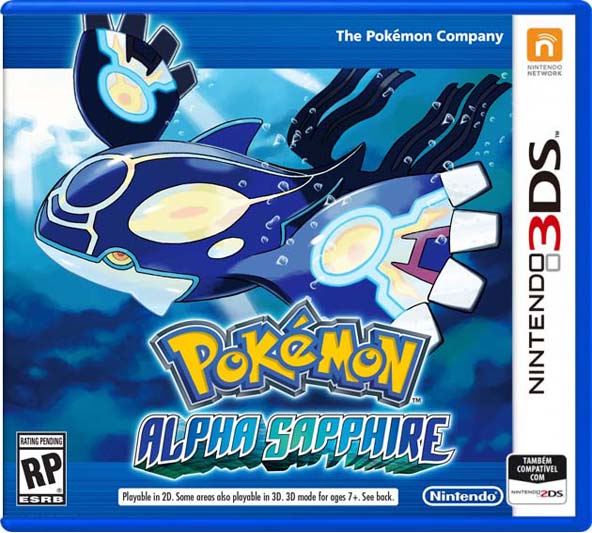 Pokemon Alpha Sapphire and Pokémon Alpha Sapphire will take you on a journey like no other as you collect, battle and trade Pokémon while trying to stop a shadowy group with plans to alter the Hoenn region forever.In your adventure, you will meet Legendary Pokémon and battle against evil organizations intent on their own aims! Take a journey through the Hoenn region, where two large organizations with opposing aims are locked in struggle: Team Magma and Team Aqua. In Pokémon Omega Ruby, Team Magma will seize more power to achieve its goals; Team Aqua plays the more prominent role in Pokemon Alpha Sapphire. Their contrary purposes lead them to clash bitterly. In order to bring about these grand plans, each will turn to the power of a Legendary Pokémon: Team Magma pursues Groudon while Team Aqua goes after Kyogre. What could be driving them to such lengths.Pokemon players first enjoyed Pokemon Ruby Version and Pokemon Sapphire Version when it launched in 2003 for the Game Boy Advance. Now, a whole new generation of Pokemon fans will experience the storyline that unfolds in Pokemon Omega Ruby and Pokemon Alpha Sapphire.3DS Roms Download.
Release Date : November 21, 2014
Genre : Turn-Based RPG
Publisher : Nintendo
Developer : Game Freak
Region : USA
Platform(s) : Nintendo 3DS
Mode(s) : Single-player/Multiplayer
File Type : Decrypted 3DS
Rom Size : 1.80 GB
Rar Size : 1.20 GB
Rar Password : madloader.com
You Can Also Download : LEGIT Pokemon Alpha Sapphire.CIA Version
Download
Rar Password : madloader.com
N.B: Please Comment us below or in Request if any File link is broken or missing.We Will Try To fixd & Reupload Download Link ASAP.