New Super Mario Bros 2 Gold Edition (3DS Rom)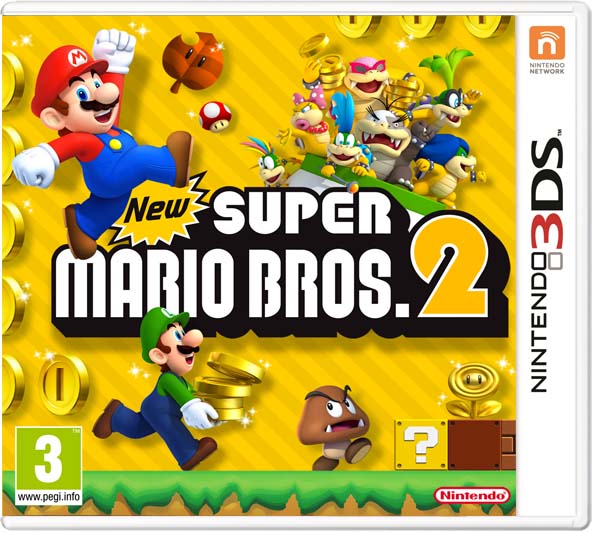 New Super Mario Bros 2 Gold Edition is a traditional side-scrolling adventure game featuring Mario, Luigi and loads of other favorite characters from the popular Mario series. The game was created specifically as a pick-up-and-play experience that can be instantly enjoyed by players of all skill levels on the Nintendo 3DS system.With its well-balanced gameplay and the high long-term play value, New Super Mario Bros 2 Gold Edition offers a nearly perfect Jump & Run experience. The levels and boss fights could be much more difficult.Nothing on offer here is bad per se. It is very competent in all of the disciplines you'd expect a title with this pedigree to be competent in. But somewhere along the fast track into store shelves Mario's magic got lost. Coming out shortly after the much fresher and more inventive 3D Land didn't do it any favors. And as a successor, six years after the first New Super Mario Bros 2 Gold Edition, these little updates don't do enough to justify the '2' in the title. This might just be the first Mario game that has you playing it mostly because of twenty year old automatisms.This New Mario is more than ever a gold-hungry race. There's not much novelty there, but an almost shoot'em up like approach to patterns and skill in order to reach the goal of 1 million coins. But the game remains easy, and with the addition of a DLC policy, it seems like even Nintendo itself doesn't care that much anymore for pushing the boundaries of game design and appearing different.

Release Date : May 23, 2013
Genre : Platformer
Publisher : Nintendo
Developer : Nintendo
Region : USA
Platform(s) : Nintendo 3DS
Mode(s) : Single-player,Multiplayer
Rom Size : 512 MB
Rar Size : 371 MB
Rar Password : madloader.com
You Can Also Download : Legit New Super Mario Bros 2 .CIA Version
(All DLCs included)
Download
Rar Password : madloader.com
N.B: Please Comment us below or in Request if any File link is broken or missing.We Will Try To fixd & Reupload Download Link ASAP.