The Legend of Zelda:Ocarina of Time 3D (3DS)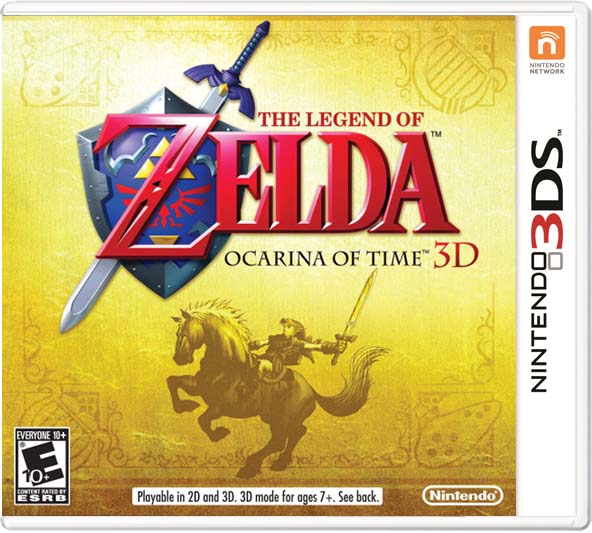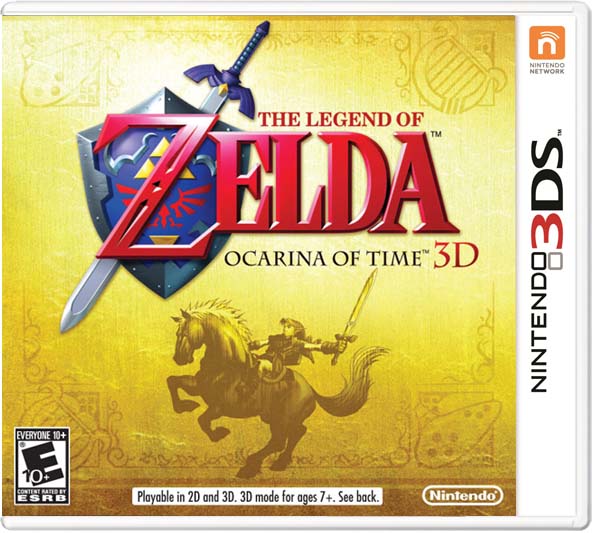 After a nightmare involving a certain young princess and the evil thief Ganondorf, series hero Link wakes up in his home village tucked away behind the mysterious Lost Woods. The only Kokiri without a fairy, Link soon meets up with his new traveling companion, the winged Navi, and sets out on the adventure of his life. The legend of zelda:Ocarina of time 3dThe quest, which inevitably turns into a rescue mission for Princess Zelda, leads players through dark dungeons, picturesque villages, into the heart of a volcano, to the bottom of a lake, through a haunted desert, deep into a magical forest, into a giant tree, the belly of a beast, and even through time.The Legend of Zelda:Ocarina of Time 3D couples enhanced graphics with glasses-free 3D visuals, while a streamlined touch-screen interface and newly implemented motion controls provide a fresh and intuitive feel. The game also features the Master Quest – a second quest with revamped puzzles and redesigned dungeons that feature the same graphical and interface upgrades as the main game. The Legend of Zelda:Ocarina of Time 3D.is being remade in 3-D for the 3DS.

Release Date : August 11, 2013
Genre : Action
Publisher : Nintendo
Developer : Nintendo EAD, Grezzo
Region : USA
Platform(s) : Nintendo 3DS
Mode(s) : Single-player
Rom Size : 512 MB
Rar Size : 460 GB
Rar Password : madloader.com
You May Also Like : The Legend of Zelda: Majora's Mask 3D
Download


The Legend of Zelda: Ocarina of Time 3D
N.B: Please Comment us below or in Request if any File link is broken or missing.We Will Try To fixd & Reupload Download Link ASAP.