Pokemon Mischievous Moon – Rom Hack (3DS CIA)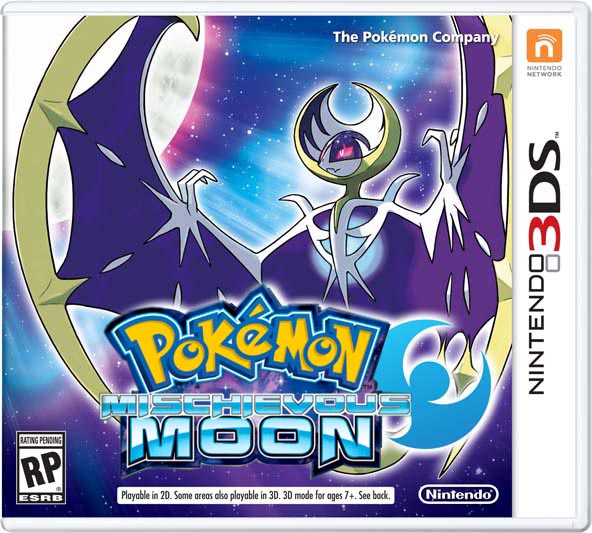 In the Pokemon Sun and Pokémon Moon games, embark on an adventure as a Pokémon Trainer and catch, battle and trade all-new Pokémon on the tropical islands of the Alola Region. Engage in intense battles, and unleash new powerful moves. Discover and interact with Pokémon while training and connecting with your Pokémon to become the Pokémon Champion.Using Pokemon Bank, you'll be able to transfer Pokemon you've caught in the Nintendo 3DS Virtual Console versions of Pokemon Red, Pokemon Blue, and Pokemon Yellow into your copy of Pokemon or Pokemon Moon. Pokemon from Pokemon Omega Ruby, Pokemon Alpha Sapphire, Pokemon X, and Pokemon Y can also be brought into Pokemon Sun and Pokemon Moon in the same way.
Release Date : November 18, 2016
Genre : Turn-Based RPG
Publisher : Nintendo
Developer : Game Freak
Region : USA
IGN Rating : 9.0 (Amazing)
Platform(s) : Nintendo 3DS
Mode(s) : Single-player/Multiplayer
Minimum firmware : 10.7
Region Free Patch : Yes
File Type : CIA
CIA Size : 2.98 GB
Rar Size : 1.80 GB
Rar Password : madloader.com
You Can Also Download : Pokemon Moon .3DS Version
Pokemon Mischievous Moon feature –
This is the first Pokemon Gen. 7 public ROM hack. It is mainly for old 3DS owners who want to use cheats with Sun and Moon, but do not have a hacked New 3DS or a Gateway card. Full feature list below :-
Custom Banner and Icon
100% Catch Rate
Exp. Multiplier x100
Instant Messages
Walk/Run Speed x2 (Walk Through Walls When Running)
No Outlines
Infinite QR Code Scans
TMs Work on Any Pokemon
Instant Egg Hatching
Able to Rename Outsider Pokemon in Name Rater
All Pokemon Shiny (Unless Shiny Locked)
Text edits (Minor story change!)
Use Z-Moves Without Z-Crystal
All credits should go to Red7s and Alerdy for the hard work.
Download